VMC HOOK FACTORY: 3 FIELDS OF EXPERTISE
VMC Pêche is the creator of exclusive innovations in hook design and manufacturing technology.
Our factory integrates all three stages of hook manufacturing, producing hooks on-site
from A to Z.
STEP 1 :
Automatic mechanical forming
This step is important to create the hook's shape, point, barb,...using world-exclusive automatic machines, designed
and built in-house by VMC's engineers and technicians.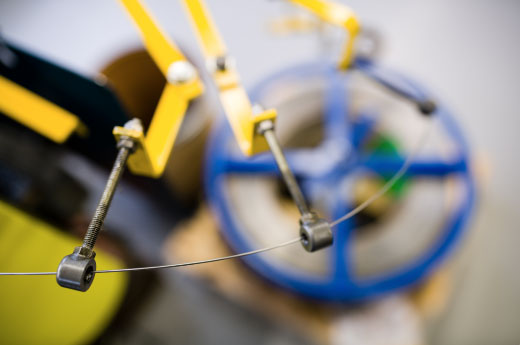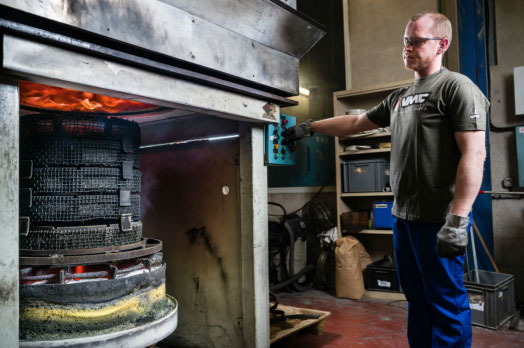 STEP 2 :
Heat Treatment
To ensure the hook's optimal mechanical resistance.
• Hardening
• Tempering
STEP 3 :
Finishing
To ensure the hook's performance and anti-corrosive properties.
• Chemical sharpening
• Coating (varnish or electroplating)
photos © Jérôme Baudoin / www.industriel-photographe.com